Jack Byrd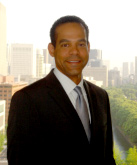 Managing Partner: With over 20 years of broad security, investigation and international risk management consulting experience to top tier financial firms, law firms, government agencies and industry, Jack leads 360 Risk Management Group.
Jack has led operations on behalf of the U.S. government,  including seizing assets of failed Savings & Loans and uncovering assets of corrupt Heads of State and corrupt high net-worth individuals.
Following the terror attack on Mumbai, Jack was one of the first foreign investigators on the ground to provide security consultation services to financial institutions, hospitals, schools and MNC's.
Specializing in consultation leading to the reduction of risk and vulnerabilities related to fraud, sabotage and theft of trade secrets.   Jack has either led or participated on countless international investigations.
Additional areas of expertise include compliance development, implementation and external assessment (namely FCPA, OFAC and corporate governance/compliance), Business Continuity/Disaster Recovery/Emergency Response Planning (BCP/DRP/ERP), Pandemic Response, product contamination, intellectual property encroachment and corporate protection/travel safety.
Jack was a Senior Director with Kroll International, and led their security practice, including Kidnap & Ransom program, with assignments throughout Asia.  Jack also was a Senior Manager with a European crisis managemnt consultancy in their Business Intelligence & Crisis Management practice.
At 360 RMG, Jack continues to be a practitioner, actively managing  investigations and security consulting projects.  As Managing Partner, Jack has world-wide responsibilities and is most easily accessed through the Tokyo or Hong Kong offices.
Jimmy Sakoda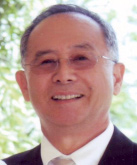 A 40 year veteran with the Los Angeles Police Department specializing in investigations, business intelligence and risk management Mr.  Sakoda is considered a leading authority in the field of Asian-related criminal activity in the United States and Pacific Rim.
Mr. Sakoda has been integrally involved in a broad range of law enforcement endeavors. He has coordinated multi-agency investigations on the local, state, federal and international levels. His work was paramount in the creation, development and implementation of the Asian Task Force for the Los Angeles Police Department and the Asian Criminal Investigation Unit for the Los Angeles County District Attorney's Office.
In 1975, Mr. Sakoda was personally acknowledged by Japan's Emperor Hirohito for his work in security and intelligence.
Mr. Sakoda has received numerous commendations from governmental and law enforcement agencies throughout the United States and Asia for his many accomplishments. He was awarded a Kunsho (The Order of the Rising Sun Gold Rays with Rosette) in May of 2007.
Mr. Sakoda has lectured extensively on Asian Organized Crime, Narcotic Abuse and Crime Prevention to police, business and civic groups in the United States, Canada and Japan. In the area of Narcotic Abuse, he participated as a spokesperson for the Public Service Agency of Japan on a 2-year campaign sponsored by Dentsu. He is a licensed private investigator, a member of the FBI's National Academy and has taught Criminal Justice at the college level.
At 360 RMG, Mr. Sakoda continues to focus his efforts on assisting U.S. clients to identify risks unique to Asis,  including organized crime syndicates, and running cross-border investigations in Asia and North America.
Please contact Mr. Sakoda in our L.A. offices or at:
Takashi Kase
Prior to joining 360 RMG, Mr. Kase was the Director of Business Continuity Management (BCM) at Control Risks Group. Mr. Kase managed both domestic and large scale, multi-national projects ranging from Consumer Products to Energy and Finance.
Mr. Kase started his career as a computer programmer and network systems engineer at NEC Engineering Corporation before joining the Japanese National Aerospace Development Agency's (NASDA) International Space Station project as a telecommunication engineer. Mr. Kase holds the unique distinction of serving as Team Leader of a Japanese Flight Control Team for the International Space Station.
Mr. Kase holds a MBA in International Business and a certificate in International Mediation in addition to a Bachelors degree in Electrical Engineering.
At 360 RMG, Mr. Kase continues to focus on Crisis Management, including: Business Continuity Management, Disaster Recovery Planning and Pandemic related threats.
Katherine Wilson
Ms. Wilson is a Certified Public Accountant who has over 25 years of experience in the financial services industry, beginning with a public accounting firm that had national recognition for its restructuring and fraud advisory services on behalf of the largest financial institutions in the US.
Subsequently, Ms. Wilson has gained broad financial experience, including serving in the top financial position in several organizations in the US and the UK.  She has also done a significant amount of consulting over her career, specializing in business strategy, systems design, and effective internal controls.
Ms. Wilson's more recent projects include the implementation of the international Sarbanes-Oxley effort for one of the world's largest online stockbrokers, as well as consulting to a top-tier investment bank which experienced a devastating and highly publicized internal control breach.  Ms. Wilson is also well versed in transaction services; having the capability of managing the assessment of financial, regulatory, commercial, and interpersonal issues prior to the closing of a deal.
Ms. Wilson's undergraduate business degree includes dual concentrations in Accounting and Management Information Sciences, and she has completed extensive graduate coursework in Industrial/Organizational Psychology.
At 360 RMG, Ms. Wilson leads the Global Financial Advisory Services (FAS) practice.
Daniel Wilmoth
Mr. Wilmoth started his career as a counterintelligence agent with the United States government, where he engaged in numerous security threat assessments of government facilities, protective service operations of high rank officials, and investigations of security violations which posed a threat to the U.S. government. In addition, Mr. Wilmoth also worked as a Senior Associate with one of the big four accounting firms where he engaged in anti-money laundering compliance and investigations.
Prior to joining 360 RMG, he was an Associate Director with Kroll, where he led a number of projects including; physical security vulnerability assessment, corporate fraud investigations, business/competitor intelligence, and integrity due diligence.
Mr. Wilmoth's additional areas of expertise include pre-employment screening and corporate protection/travel safety. At 360 RMG, Mr. Wilmoth helps lead the corporate security and investigations practice.